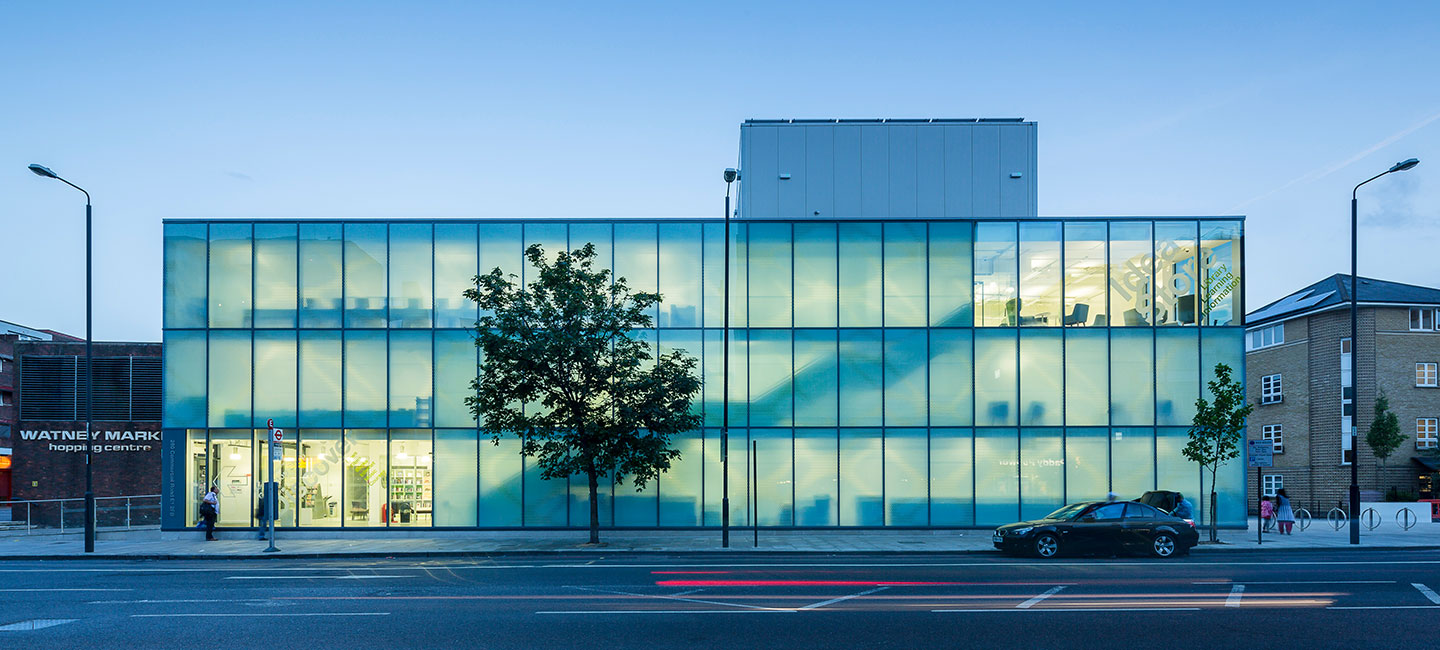 The Idea Story
The Idea
Idea Stores are more than just a library or a place of learning. As well as the traditional library service, they offer a wide range of adult education classes.
An Idea into reality
The Secretary of State for the Department of Culture, Media and Sport, launched the Idea Stores concept in April 1999. Tower Hamlets unveiled its plans to invest £20 million in library and learning services. The idea became a reality in May 2002 when the first, prototype Idea Store opened at Bow.
Then it was:
Idea Store Chrisp Street in July 2004
Idea Store Whitechapel in September 2005
Idea Store Canary Wharf in March 2006
Idea Store Watney Market in May 2013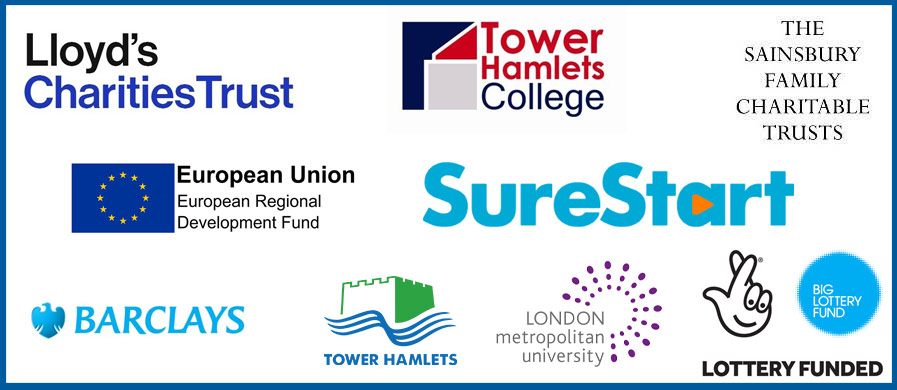 Idea Store Funders
Idea Store buildings were funded by a wide range of different sources:
Idea Store Bow
Tower Hamlets Council
UK Online
Bow People's Trust
The Big Lottery Fund (formerly the New Opportunities Fund)
Idea Store Chrisp Street
Tower Hamlets Council
UK Online
Leaside Regeneration
Lloyds of London Charities Trust
Idea Store Whitechapel
Tower Hamlets Council
Tower Hamlets College
UK Online
European Regional Development Fund
London Development Agency
Cityside Regeneration
Surestart
Sainsbury Families Charitable Trusts
Idea Store Canary Wharf
Tower Hamlets Council
Canary Wharf Group
Learning and Skills Council
London Metropolitan University
Barclays
Tower Hamlets College
Idea Store Watney Market
Tower Hamlets Council
Big Lottery Fund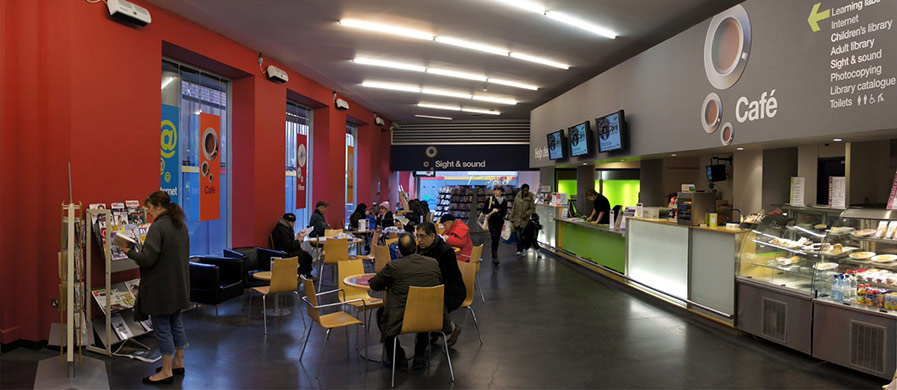 Idea Store Design
The quality of design in Idea Stores plays a significant part in creating an accessible, attractive and contemporary space which encourages people to engage with library and learning services.
What the Papers Say
'Idea Store Chrisp Street...a sophisticated piece of architecture that does what the council asks, in an uncondescending and subtle way'
Deyan Sudjic, The Observer July 11, 2004 p12
'...new Idea Store in Whitechapel is rife with deliberate ambiguities of light, sight and space'
Jay Merrick, The Independent September 28, 2005 p48
' new building in Whitechapel is accessible, not patronising, crowd-pleasing but not dumb, glamorous but not glib'
Rowan Moore, The Evening Standard, September 23, 2005 p28
Architect
Idea Store Bow and Idea Store Watney Market - Bisset Adams
Idea Stores Chrisp Street and Whitechapel - Adjaye/Associates
Idea Store Canary Wharf - Dearle & Henderson
Detailed information
Idea Store Bow
Idea Store Chrisp Street
Idea Store Whitechapel
Idea Store Canary Wharf
Awards
Idea Store Bow - LGC Innovation of the Year 2003
Idea Store Bow - Civic Trust Award 2004 [Mention]
Idea Store Chrisp Street - RIBA London Award 2005
Idea Store Whitechapel - RIBA London Award 2006
Local Authority Award - The Academy for Sustainable Communities Award Winner 2007
Idea Store Strategy
Idea Store Strategy: Quick Guide
An overview of the Idea Store Strategy.
A Library and Lifelong Learning Development Strategy for Tower Hamlets - A joint accommodation strategy developed by the Customer Services and Education Directorates for the Arts, Leisure, Sports and Youth and Community Services Committees, April 1999.
Idea Store Strategy Review 2009
This document is the refreshed Idea Store Strategy for the London Borough of Tower Hamlets. It provides the overall strategic direction for the Council's library, learning and information services over the coming ten years, and the key actions that will be undertaken to put this vision into effect.