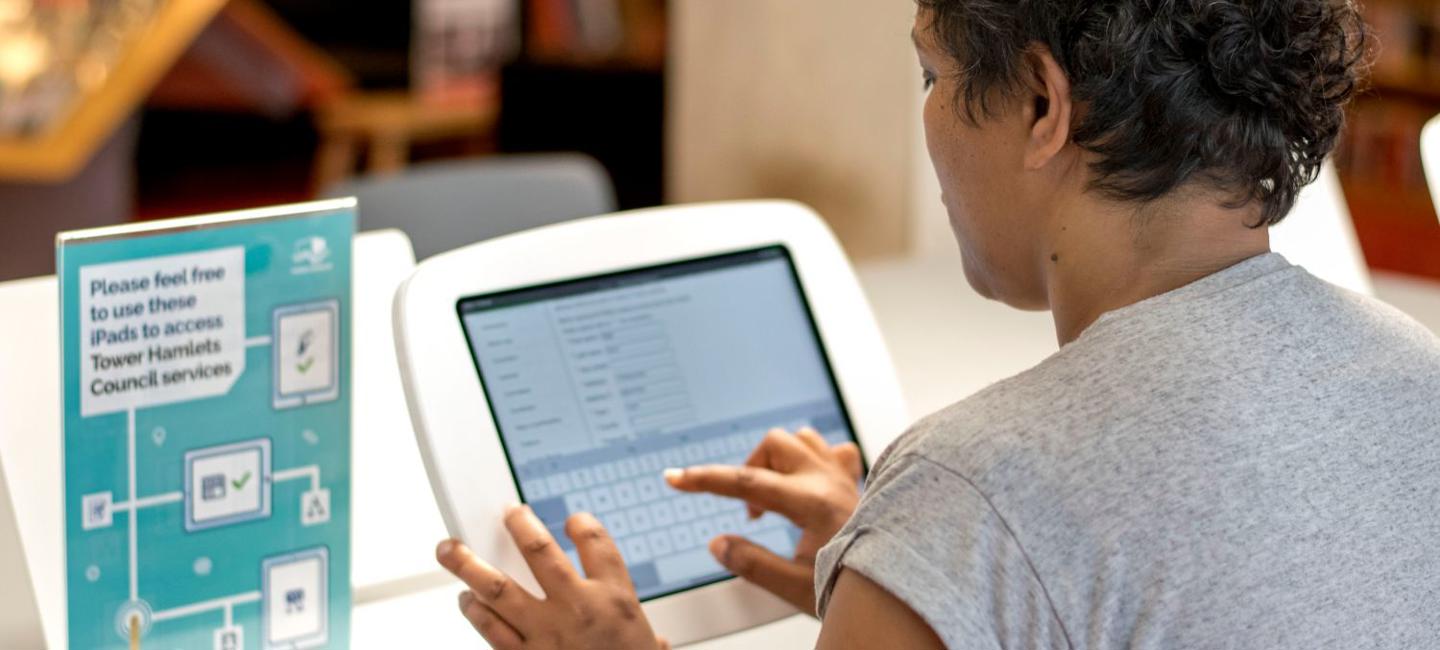 Council Services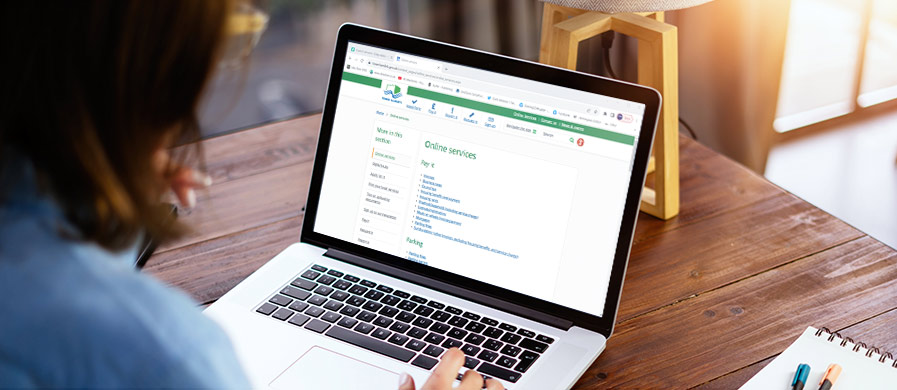 Council Online Services
You can access council services such as benefits, council tax, parking and recycling etc. by visiting the Tower Hamlets Council Online Services on the main council website.
What online services are available?
Our online services now include
Births, deaths, marriages, and citizenship
Parking
Council tax
Bulky waste collections
Housing and council tax benefits
Housing register
Social services
Highways
Waste management
These are some examples and there are more on the way. Please check if the service you need is online before you call us.
What are the benefits of online services?
You can choose when and where you use them. You won't need to queue at council buildings, call up or put paper applications in the post. You also get quicker responses and updates on your requests. 92 per cent of our residents have internet access and many now prefer to use online services.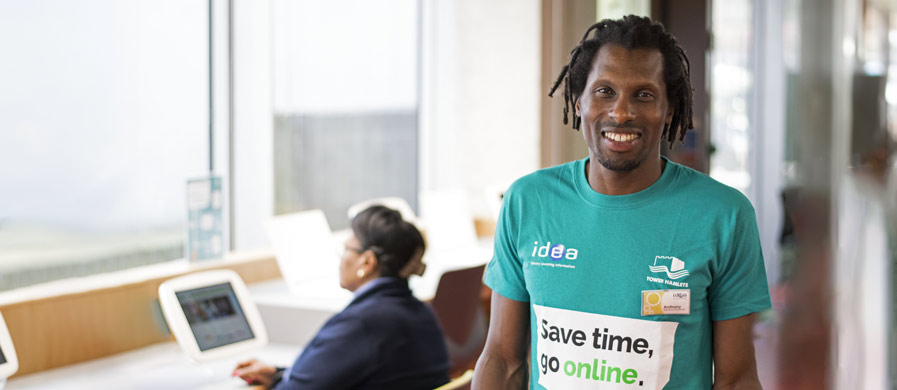 Digital Hubs at Idea Stores
If you don't have internet access but need to use online services, you can use our Digital Hubs. Our Idea Stores now have better access to technology. You can use computers, scanners and Wi-Fi free of charge. There are easy-to-follow equipment guides and staff will give light support where needed.
How to use a Digital Hub PC
Computer booking is open to members only. You will need to use your Idea Store/library borrower card to be able to book on a Digital Hub PC.
If you are not already a member of the Idea Store/library, joining is free and very simple.
If a Digital Hub PC is free (available) then you may:
go up to the PC and use Direct Booking
enter your card number and PIN
once you do that it will log you on and you can use the PC for up to one hour.
If you wish to make an Advance Booking please speak to a member of staff. You will need your card and PIN number.
Please be aware the computers are automatically turned off 15 minutes before closing time.
You can book:
a session for up to 60 minutes
a maximum of one session daily
each booking is held for ten minutes after the start time. If you do not log-in within that time, your booking for that session will be cancelled
to safeguard your privacy, if there is no keyboard or mouse movement for two minutes, the computer will lock itself.

If you do not log back in within five minutes, the computer should log itself out

please note, you cannot print from a Digital Hub PC
Appointments for digital support
If you have no IT skills and need more support, please ask someone to submit this form for you. Our Digital Support Service will be in touch within 72 hours.
You can also call 020 7364 5000 and ask for the service that you need support with. If you are deaf or hard of hearing and need to phone us, please visit the Contact us webpage for more information including the Text Relay service.