Photography
The photography course 'trilogy' is set up to give you a great learning experience and foundation in photography. The trilogy covers the following programmes:
Introduction to Basic Digital Photography
The first course in the series will help you to work with your own camera and camera functions using the menus and function buttons.
Learn Creative Digital Photography
The second course inspire you to take better photographs and work with your own camera with confidence. Learn how to control light and exposure and broaden your creative horizons of your photography.
Intermediate Digital Photography
The final course will help you explore more about the exciting world of photography. Deepen your knowledge and understanding of different themes and styles of photography.
These courses are designed to increase your confidence, understanding and knowledge of photography in three easy stages.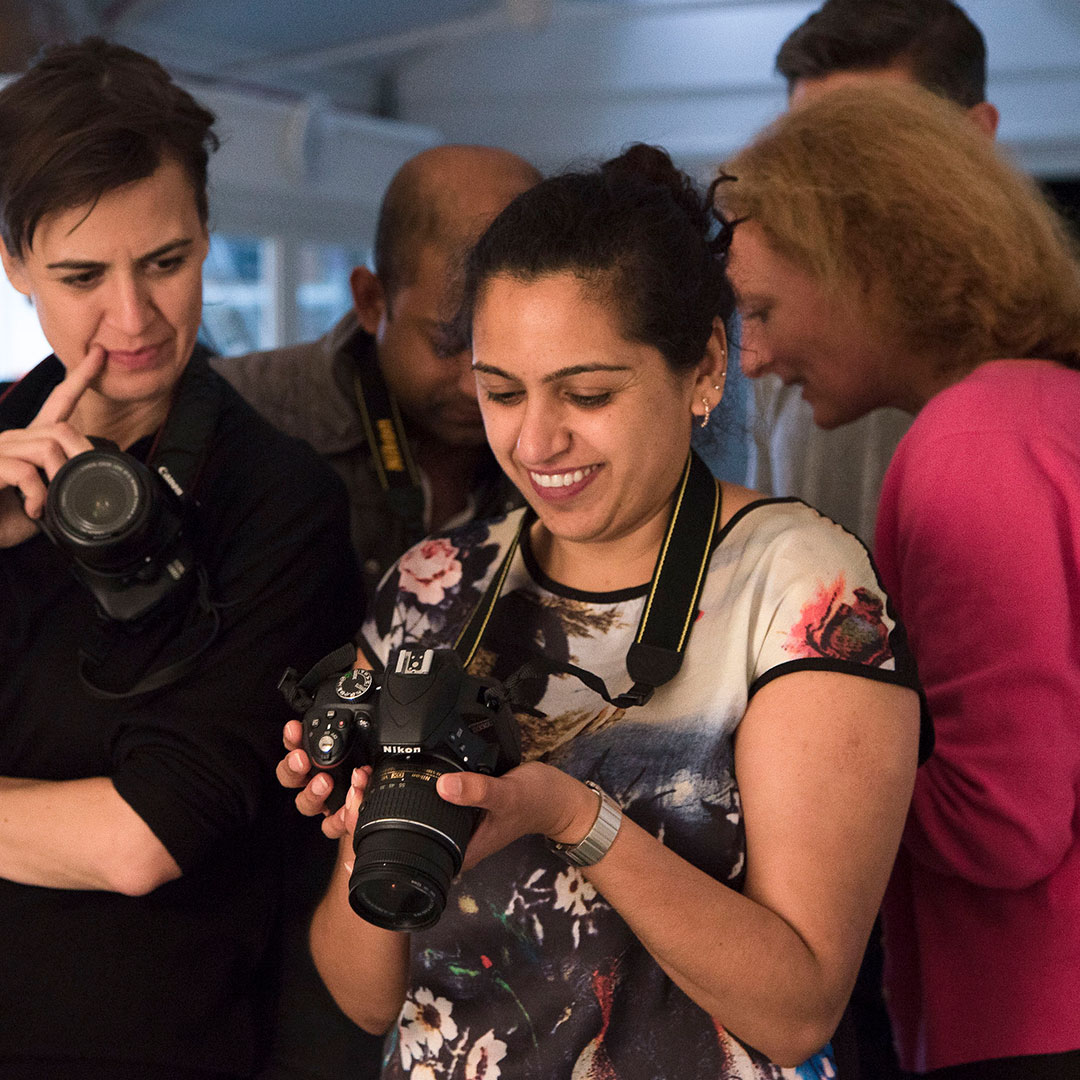 Some of the beginner's level courses on offer:
Introduction to Basic Digital Photography
Learn Creative Digital Photography
Fun with Photography in the Studio
Portrait Photography – beginners
Photoshop for Photographers - beginners an online course
For learners with some existing knowledge and skills there are courses for you too. Progress by joining one of our all levels* or intermediate level courses:
Portrait Photography Intermediate
Creative Digital Photography Intermediate
Exhibition Portrait Photography
Develop a Photo Series – All levels an online course
For a more in-depth look at our courses see our photography courses page.
*All levels courses include a mix of learners some with limited ability in photography and others who may be working on individual projects or developing more advanced skills and techniques. You will be taught by highly skilled photography practitioners and be supported by a range of excellent resources.


How to enrol
See our how to enrol page.
Photography in Lockdown
The 'Photography in Lockdown' course was the photography tutors' response to the Covid 19 crisis. It led to a temporary suspension of in-person teaching. It was delivered free to existing photography students, the intention being to show how to use the everyday environment to produce quality images. The subject areas included still life photography at home, using a window to light a portrait and street photography.
This exhibition is a distillation of the great photographs produced during the course in response to the assignments. The course will continue through the second half of the autumn term.