Idea Store Chrisp Street
Opening hours
Normal opening hours in operation.
Standard opening hours

| | |
| --- | --- |
| Monday | 9am – 9pm |
| Tuesday | 9am – 9pm |
| Wednesday | 9am – 9pm |
| Thursday | 9am – 9pm |
| Friday | 9am – 6pm |
| Saturday | 9am – 5pm |
| Sunday | 11am – 3pm |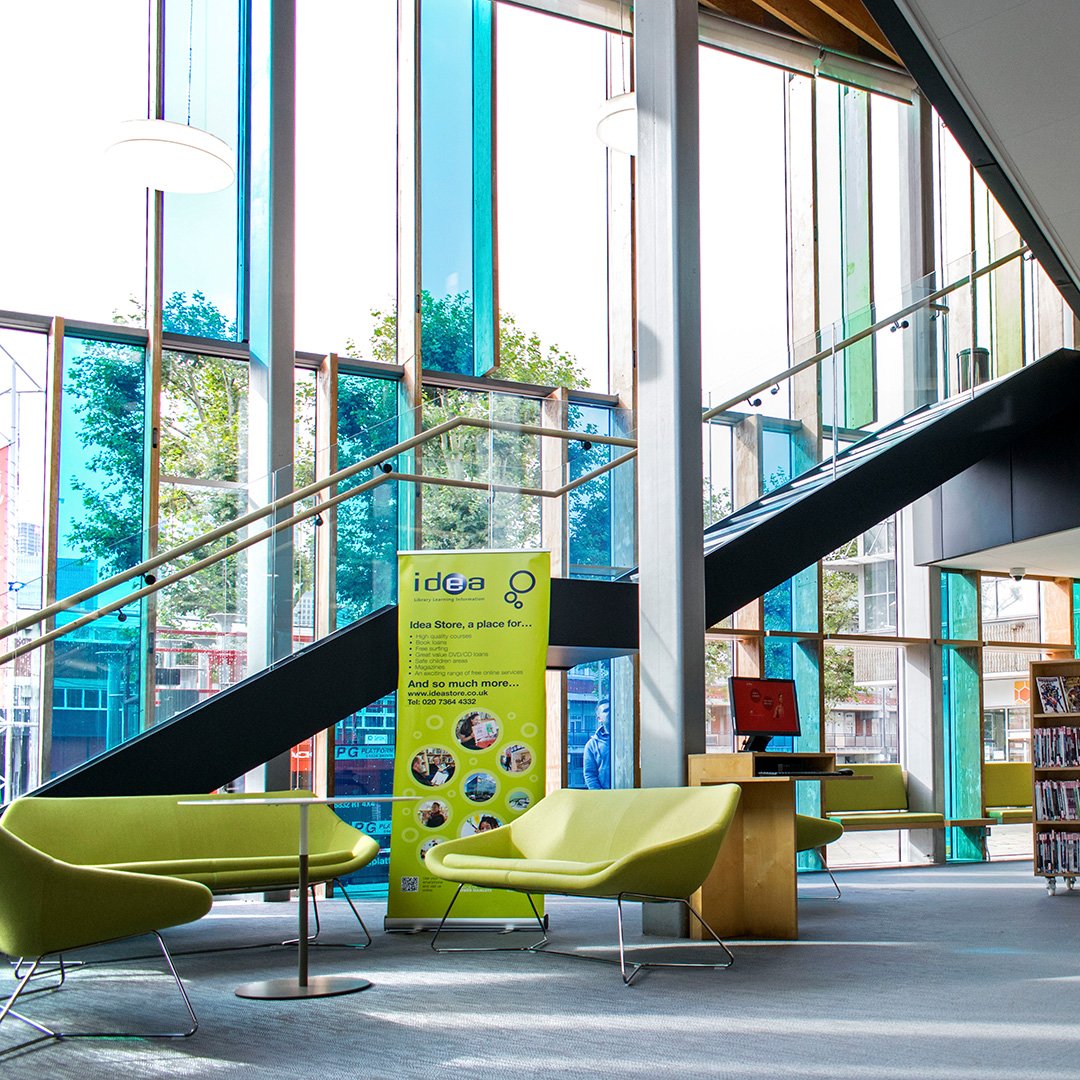 iPlay: Interactive Play sessions
Jump, dance and compete your way to a healthier lifestyle with our immersive interactive play sessions. Fun for ages 5+.
Mondays, 4 - 5pm

Wednesdays, 4 - 5pm

Sundays, 1 - 2pm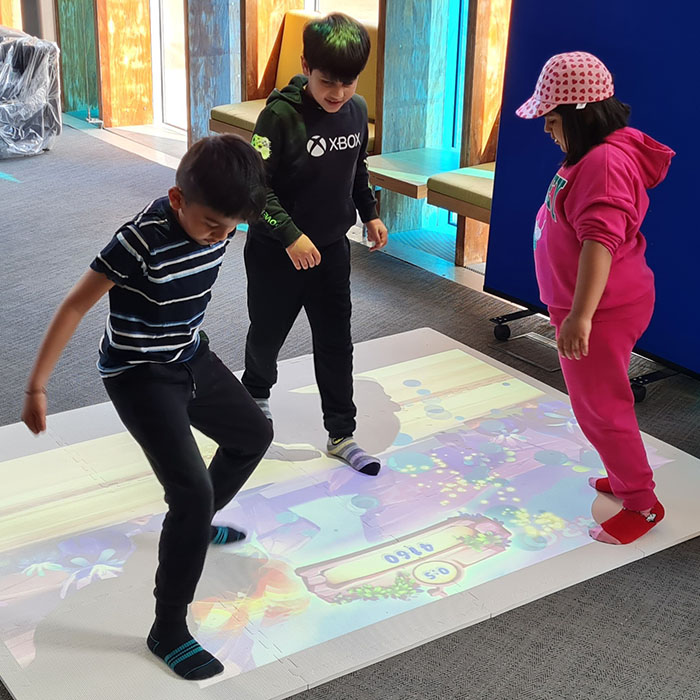 Children's Activities and Events
Story Time
Rhymes, stories and fun for babies and children up to 5 years old, plus time to choose your favourite books! Story Time takes place at all Idea Stores and Libraries

Monday to Saturday, 10.30 - 11am
Homework Club

Our staff will help you to find the answers. We use Britannica Online, which supports the curriculum for younger children and older students, as well as a host of other online and printed resources.
Thursdays, 4pm
Art Club
This weekly themed art club lets your creative side come alive!
Using paints, glue, glitter and lots of other items you can create something beautiful. Maybe a celebration card or a painting of winter or spring or just something crazy that you just want others to see!
Saturdays, 3pm
Adult Activities and Events
Conversation Club
For speakers of other languages. Do you want to improve your English? Do you want to meet new people? Do you want to gain more confidence?
Meet new friends and practise your English at this free and friendly conversation club.
Tuesdays 11am - 12pm (limited spaces)
PopLaw Free Legal Advice Clinic
PopLaw lawyers provide free legal advice covering many areas of law, for example on matters relating to debt, housing, employment, consumer and welfare benefits. We do not provide advice on family, criminal or immigration law.
Clinics are drop-in so an appointment is not required.
In addition, PopLaw provide a remote service by email and by telephone. To request assistance place contact:
Telephone: 07920 288 269 (Monday to Friday)
Email: poplawadvisor@poplaw.org.uk
Every second Tuesday, 6.15 to 8.15pm on these dates:
July: 11st, 25th. August: 8th, 22nd. September: 5th, 19th. October: 3rd, 17th, 31st. November: 14th, 28th. December: 12th.
Get Online - Go Digital
Need help using your smart device or want to brush up on your IT skills? Come along to our weekly workshop and learn at your own pace.
Tuesdays, 2.15 - 3.45pm
Citizens Advice Bureau Service
Information and Advice on all general enquiries in Tower Hamlets.
Thursdays, 9.30am - 1pm
Mayor Surgery
With Mayor Luthfur Rahman. To book an appointment please call 020 7364 4000 or email: mayors.enquiries@towerhamlets.gov.uk
Fridays, 6 - 9pm
Lansbury Ward Councillor Surgery
Meet your local Councillors and raise your concerns. Every Saturday, in rotation, Cllr Ohid Ahmed, Cllr Iqbal Hossain or Cllr Jahed Choudhury will be at Idea Store Chrisp Street.
Saturdays, 11am - 1pm
How to find us
1 Vesey Path
East India Dock Road
Greater London
London
E14 6BT

All Saints

15, 115, D6, D8
The Store can easily be seen from the A13 (East India Dock Road) and is sited nearly opposite the Fire Station.
Disabled access
Idea Store Chrisp Street is fully accessible