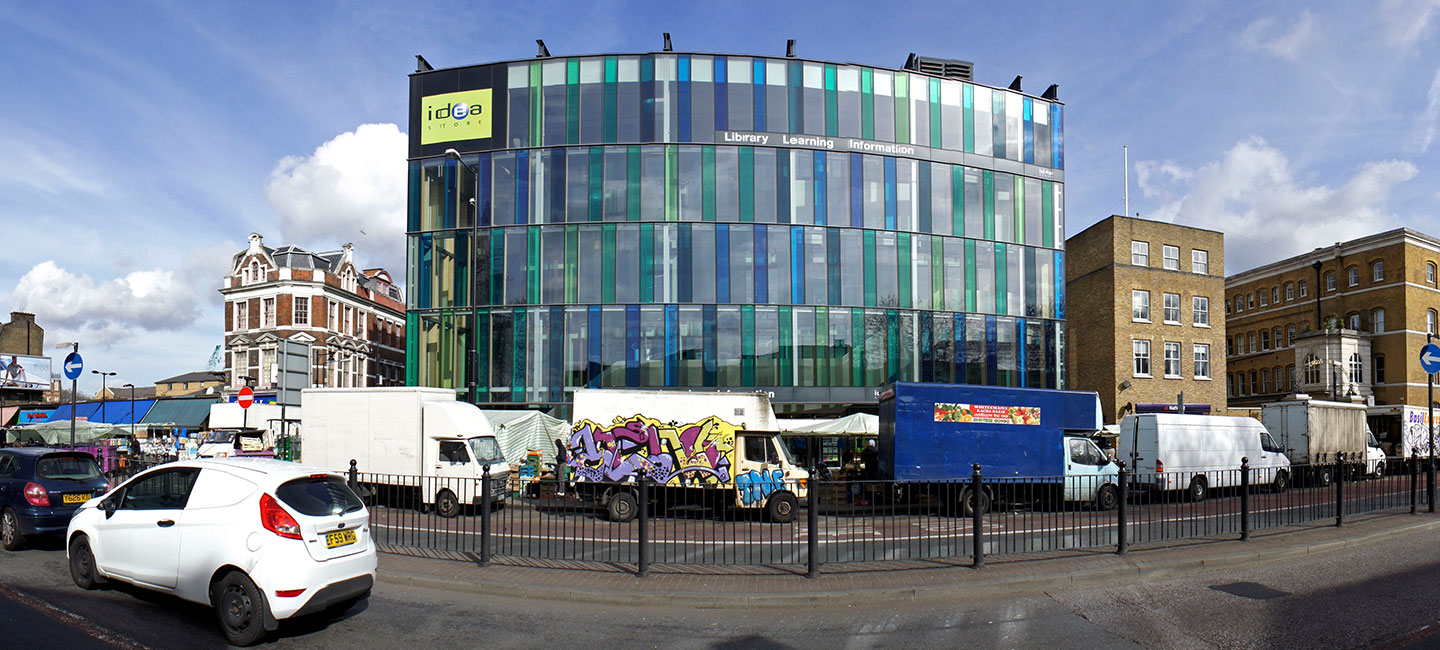 Idea Store Whitechapel
Opening hours
Normal opening hours in operation.
Standard opening hours

| | |
| --- | --- |
| Monday | 9am – 9pm |
| Tuesday | 9am – 9pm |
| Wednesday | 9am – 9pm |
| Thursday | 9am – 9pm |
| Friday | 9am – 6pm |
| Saturday | 9am – 5pm |
| Sunday | 11am – 3pm |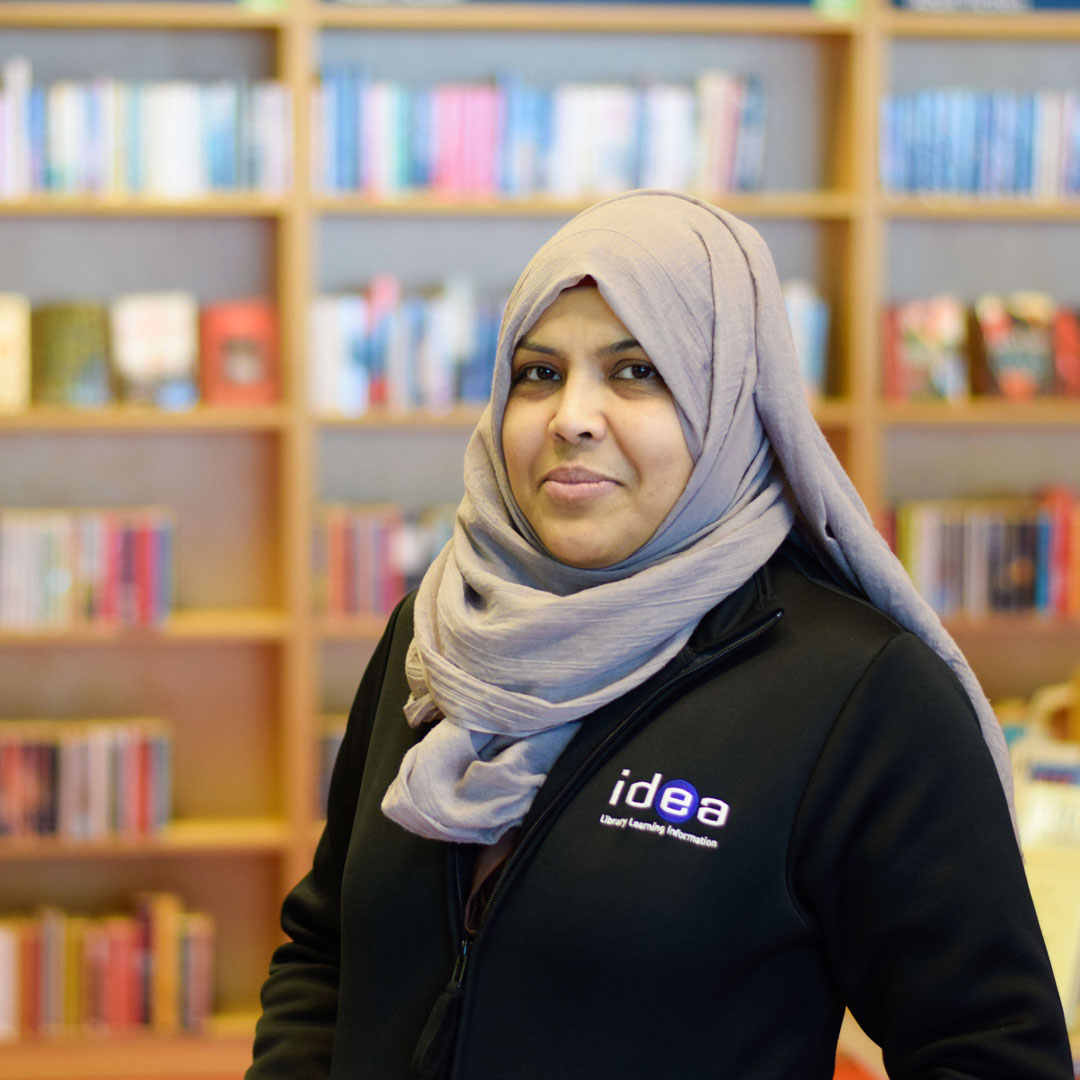 Children's Activities and Events
Story Time
Rhymes, stories and fun for babies and children up to 5 years old, plus time to choose your favourite books! Story Time takes place at all Idea Stores and Libraries

Monday to Saturday, 10.30 - 11am
Homework Club

Our staff will help you to find the answers. We use Britannica Online, which supports the curriculum for younger children and older students, as well as a host of other online and printed resources.
Thursdays, 4pm
Art Club
This weekly themed art club lets your creative side come alive!
Using paints, glue, glitter and lots of other items you can create something beautiful. Maybe a celebration card or a painting of winter or spring or just something crazy that you just want others to see!
Saturdays 3pm
Adult Activities and Events
Prime Time
Have an enjoyable and relaxing time, meet new and familiar friends, chat and enjoy a cup of tea.
Mondays 10 - 11.45am
Mayor Surgery
With Mayor Luthfur Rahman. To book an appointment please call 020 7364 4000 or email: mayors.enquiries@towerhamlets.gov.uk
Mondays, 6 - 9pm
Get Online - Go Digital
Need help using your smart device or want to brush up on your IT skills? Come along to our weekly workshop and learn at your own pace.
Wednesdays, 2.15 - 3.45pm
PopLaw Free Legal Advice Clinic
PopLaw lawyers provide free legal advice covering many areas of law, for example on matters relating to debt, housing, employment, consumer and welfare benefits. We do not provide advice on family, criminal or immigration law.
Clinics are drop-in so an appointment is not required.
In addition, PopLaw provide a remote service by email and by telephone. To request assistance place contact:
Telephone: 07920 288 269 (Monday to Friday)
Email: poplawadvisor@poplaw.org.uk
Every second Tuesday, 6.15pm to 8.15pm on these dates:
July: 4th, 18th. August: 1st, 15th, 29th. September: 12th, 26th. October: 10th, 24th. November: 7th, 21st. December: 5th, 19th
How to find us
321 Whitechapel Road
Greater London
London
E1 1BU

25, 106, 205, 254

Whitechapel

Whitechapel
The store is situated in front of Sainsbury's. If you are coming from Whitechapel station, the Idea Store is on your left.
Disabled access
Idea Store Whitechapel is fully accessible.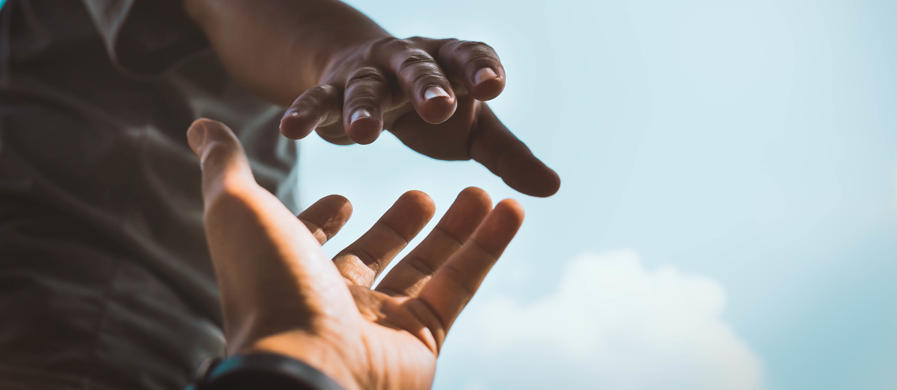 Helping rough sleepers
We are working with a range of partners and community groups to ensure rough sleepers are given appropriate support and offered a route off the streets.
We understand that residents want to help homeless people with donations. If you would like to provide support, please donate to charities such as
Providence Row
Shelter
Centrepoint
Crisis.
To help someone sleeping rough, visit the Streetlink website.