Beginner family history research
Discovering your family history can be a stimulating and rewarding hobby, and can be enjoyed by everyone regardless of background or experience.
If you are a complete beginner our team are happy to provide advice on starting your family history journey.
Essential items you will need before you begin are:
A notebook for keeping track of your research
A computer with internet access for viewing online resources (also available in our reading room)
Somewhere for storing and organising documents, such as a folder, box or drawer
Further useful items include
An audio-recording device such as a smartphone for recording interviews with relatives
A camera (such as on a smartphone) for photographing places where your ancestors lived
A scanner for creating digital copies of documents and photographs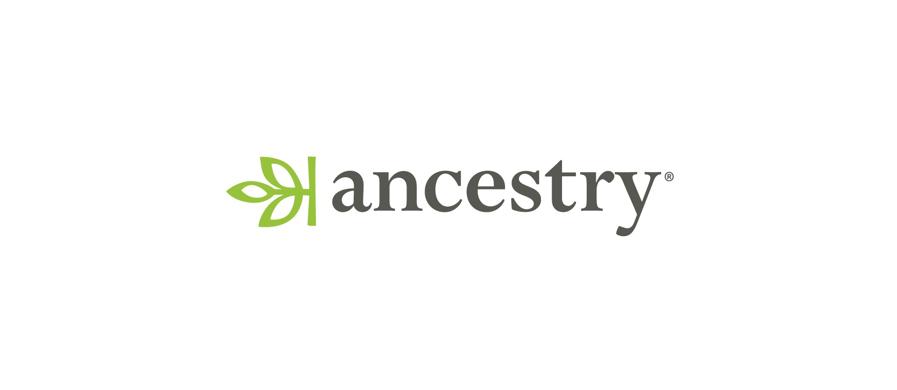 Researching your family tree? Discover genealogy, family trees and family history records online with Ancestry.
Only available from an Idea Store or Tower Hamlets Local History Library & Archives.
Once you have the tools you need, your next step is to write your own 'life story'. This can be brief. Try to include as many dates, places and names of family members as you can. Your notes will serve as a 'memory jog'. They will help determine what you know, what you have forgotten and what you need find out. For example, asking when your father arrived in the UK, or what your grandmother's last name was. Sketching a rough family tree at this stage can also highlight gaps in your knowledge.
Next, if possible seek out your oldest relatives and talk to them about their life stories. You can use your own 'life story' to decide which questions to ask, for example 'where were your parents born?' Gather as many dates, places and names of family members as you can. Remember not to believe everything you hear! Stick to the facts and ask how they came by their knowledge. Family stories have their value but may have become exaggerated over time. Make sure to check their information later against other sources.
Topics you may want to ask your relatives about include:
Other family members, including older relatives they may have never met
Childhood memories, school, friends, favourite toys and games
Home life, routines, meals, furniture and room layouts
Jobs, where they worked, what they did and how they got there
Leisure activities, including holidays, sports and hobbies
Spouses and children, how they met them, where they were born
Historical events they lived through, such as the Second World War
Political and religious affiliations, memberships of any organisations and their experiences
Some useful tips to remember when interviewing relatives:
Bring photographs as memory aids
Use a recording device if possible (with their permission), or take notes if not
Establish key dates and places, as this will be important for later research
Be sensitive and do not keep pushing for more information on a topic if they seem uncomfortable or tired
Offer to share your research with them as a show of thanks
After talking to relatives, your next step is to start looking at original documents. Many of you will have a stash of old family records in our own homes, perhaps in an attic or study. If you have nothing in your own home, useful records may also be held by relatives. This is something you can ask about during your 'interviews'.
Family records can include official documents such as:
Birth, marriage and death certificates
Passports and travel documents
Medals and awards
Driving licenses
Accounts
Wills
Ration books
Property records
Membership cards
As well as personal items like:
Address books
Diaries and journals
Letters and greetings cards
News cuttings
Calendars
Family bibles
Photographs
Family records like these can provide insights into the lives of those to whom they belonged and can help build up a timeline of an individual's life. For example, details of births, marriages and deaths can be found in certificates, but also in address books and calendars, family bibles, and news cuttings. Family relationships can be inferred from names in wills or greetings cards, and information about your ancestors' occupations, income and war service from obituaries and service medals. Their appearance of course can be revealed through photographs, driving licenses, and passports, and if you are lucky you may even be able to gain some insight into your ancestors' inner thoughts and feelings from things like diaries, letters, and journals.
Birth, marriage and death certificates
Among your family records you may find a few birth, marriage and death certificates, which are among the most important sources for family historians.
The registration of births, marriages and deaths in England and Wales, known as civil registration, began on 1 July 1837. Since then it has been administered by the General Register Office (GRO), now part of HM Passport Office.
Although the specific details they record varies according to the type of certificate and when it was produced, the table below shows the wealth of information they can reveal about your ancestors:
Certificate type
Information typically recorded
Birth certificates

Birth certificates
When and where born
Name, if any
Sex
Name and surname of father
Name, surname and maiden name of mother
Occupation of father
Signature, description and residence of informant
When registered
Signature of registrar
Name entered after registration

Marriage certificates

Marriage certificates
When married
Name and surname
Age
Condition (marital)
Rank or profession
Residence at the time of marriage
Father's name and surname
Rank or profession of father

Death certificates

When and where died
Name and surname
Sex
Age
Occupation
Cause of death
Signature, description and residence of the informant
When registered
Signature of registrar
You can order digital copies of birth, marriage and death certificates directly from the GRO. There is a fee for this service.. Copies are also held at local Register Offices, but it is generally quicker to order them via the GRO. Tower Hamlets Local History Library and Archives holds no civil registration records for births or deaths, however we do hold local marriage notice books from 1837-1982 (ref. C/SRT).
Civil registration records are bound in large paper volumes. A volume and page reference is required by the GRO in order to look up a record and supply a digital copy.
The easiest way of obtaining a civil registration record's volume and page reference is by searching FreeBMD. This free volunteer-run online index is complete from 1 July 1837 until mid-1960s.Transcription is ongoing.
To find the volume and page reference for the certificate you want to order:
Go to their search page at www.freebmd.org.uk/search
Select the type of index entry you want to find, Birth, Marriage or Death)
Enter your ancestor's details, including known names, dates and locations in the appropriate fields. Registration districts cover many places. They often will not match your place name, Use FreeBMD map to help narrow down likely districts covering the area of interest.
Hit find and check the results page for matching index entries
Research tips
If you cannot find the index entry you are looking for on FreeBMD, try some of the following search techniques:
Broaden your date range. The event may have been registered earlier or later than expected, or in a unexpected district.
Leave out any details which you are unsure about, for example mother's maiden name.
Try different name variants or spellings. Personal names have historically been less fixed than we might imagine, and often individuals were better known by middle names or nicknames than their forename. In addition, the registrar or indexer may have misheard or misspelt the name (eg. 'Norah' becomes 'Moira').
Use wildcard characters, which can be used to search multiple spelling variants at once. Wildcard characters, which in FreeBMD's case is the asterisk (*), operate a bit like the blank tiles in scrabble in that they can stand in for any letter. For example if we are looking for someone we think was named 'John' but we are unsure about how he spelt it, to ensure our search results include both Johns with an 'H' and those without we can enter 'jo*n' in the first name field.
Census records can help identify individuals. With this information you can carry out further searches.
You can also try alternative death registration indexes held on the GRO and Ancestry websites.
Once you have got as far as you can from talking to relatives, consulting family records and using civil registration records, you should have enough information to piece together much of your family tree. For advice on how to take your research to the next level, check out our guide to intermediate family history research.
The following books are recommended for family history beginners:
David Annal. Easy Family History: The Beginner's Guide to Researching Your Family History, 2nd ed. London: Bloomsbury, 2012.
David Annal and Audrey Collins. Birth, Marriage and Death Records: A Guide for Family Historians. Barnsley: Pen & Sword Family History, 2012.
Nick Barratt. Who Do You Think You Are?: Encyclopedia of Genealogy: The Definitive Guide to Tracing your Family History. London: HarperCollins, 2008.