Room Hire at Local History Library
Looking to hold a meeting, workshop or larger event? We welcome room bookings between 9.30am and 4.30pm Tuesdays Wednesdays, and Thursdays and 10am-4.30pm Mondays and Fridays
There is a discretionary 50% discounted rate on room hire charges for charities, community and voluntary groups in Tower Hamlets.
Limited catering options (hot water for beverage making and water cooler) are available
Cost of hire includes tables and chairs
Optional use of projector and screen will incur an additional 20% VAT charge. Currently, we do not provide sound equipment or a laptop. We advise that you bring your own laptop. It will need a VGA/HDMI port to connect to our projector
The prices quoted are for room hire during the building's normal opening hours. An additional charge will be made for bookings outside these hours
Please let us know your requirements when booking.
Please scroll down for fees and room pictures. Viewing of the rooms is recommended.
The rooms are
Linked by a short corridor and can be booked together for larger events.
Located on the ground floor
Wheelchair accessible

Email localhistory@towerhamlets.gov.uk or call 020 7364 1290 during Reading Room opening hours to discuss availability, requirements and request our form.
Confirmation of your booking: our form and payment must be completed at least five working days before the date of room hire.
As a rule it is Council policy that venue hire cannot be available for public meetings with political content or of a religious nature.
Musical or exercise-based events are not suitable for this venue as we are a working library. These may disturb researchers in the Reading Room directly above.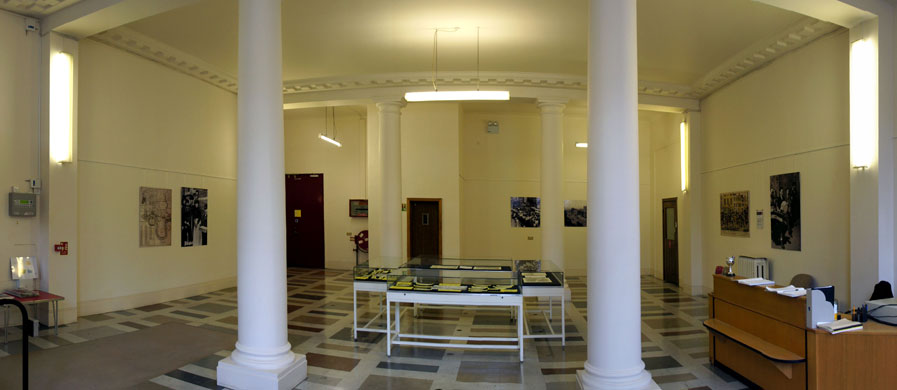 Exhibition Hall
Capacity (standing reception style): 150 people standing
Exhibitions are planned at least one year in advance.
Exhibition space available: 3 x 5m walls with wire hanging system, 6 display cases.
£142.20 per hour (VAT will be charged at 20% of total fee if equipment is required)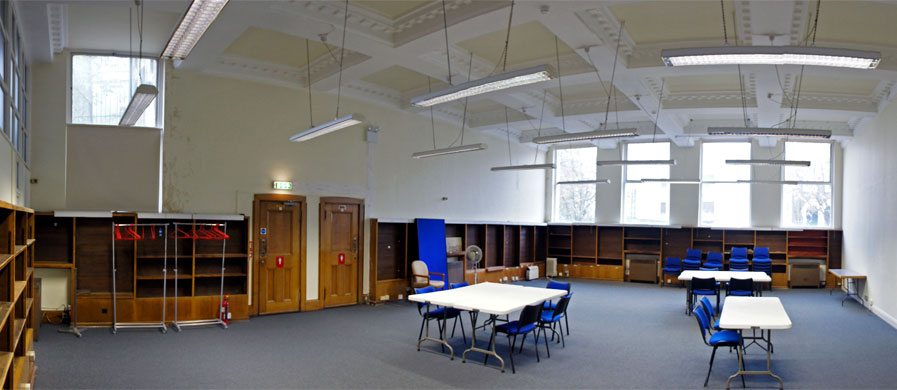 Ground Floor Education Room
Capacity: seminar style - 50 people seated
£44.44 per hour (VAT will be charged at 20% of total fee if equipment is required)