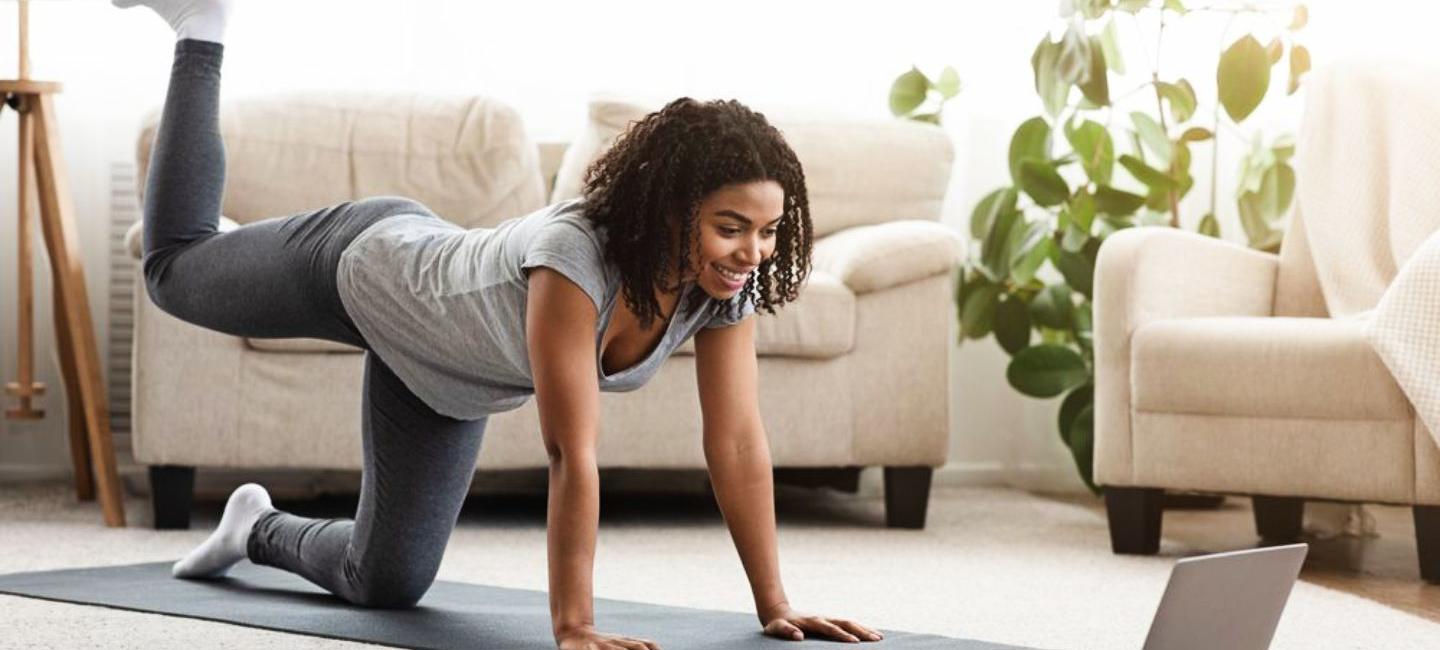 Learn fitness, health and wellbeing online
Idea Store online courses
We are delivering some of our courses remotely using a range of methods, including virtual classes via Zoom.
How to enrol
Visit the how to enrol page and search our list of courses.
Exercising safely online
Tutors showing have made every effort to ensure the content is safe. However they cannot be in the room with you. It is your responsibility to ensure you are exercising in a safe way.
If you normally modify movements due to injury or pregnancy, please continue to do so. Use pillows, blankets or other objects as props to support your practice.
If at any time during your course you feel any unusual pain or discomfort, you should stop exercising immediately.
Magazine downloads
Discover the latest health and fitness news and download free the latest magazines with Overdrive and/or the libbyapp.com.
Idea Store recommends
NHS online resources
NHS Exercise
Adults should do some type of physical activity every day. Any type of activity is good for you. The more you do the better.
NHS Fitness Studio
There are several free videos you can follow including yoga and Pilates; some are specific to health conditions
NHS Live Well
Advice, tips and tools to help you make the best choices about your health and wellbeing
Gentle Sitting Exercises
These gentle sitting exercises will help improve your mobility and prevent falls, and can even be done at home.
Online health and fitness resources
Action for Happiness
Uplifting ideas and happiness facts, including '10 Keys to a Happier Life' and '10 Days of Happiness' a free online coaching programme
Royal Osteoporosis Society
Exercise videos and factsheets for people with osteoporosis
Sport England
Tips, advice and guidance on how to keep or get active in and around your home
Wheelpower
Adaptive Yoga with Wheelpower
Online wellbeing resources
eBooks and Audiobooks
Discover and download a range of mental health and wellbeing audiobooks on Overdrive
Inner Space
Webinars for meditation
MFHA England
Resources from Mental Health First Aid to help combat stress
Personal development resources
Understanding Zen: Personal Development and Zen Teachings
ZEN is based on simplicity, and in this free online course you can finally learn ZEN in a simple, easy to understand format with no esoteric theory or outrageous claims!