Fitness, Health & Wellbeing
Whatever your goals are, whether you are interested in developing strength and flexibility, boost your mood, wellbeing and self-esteem, or simply stay active while meeting new people, we have a course for you. Join our courses at the Shadwell Centre, Idea Store Whitechapel, and online.
Pilates
Pilates for Dance – All levels (combining barre and mat work)
Tai Chi
Yoga
Boxercise
Lunch Time Circuit Training
Legs, Bums, and Tums
1 Day Fitness and Health related Workshops
Mental Health First Aid - Level 1 (e-learning) – Enrolments close 22nd January 2024
Lunch Time Meditation
Get fit for the Summer (e-Learning)
Setting Life-goals
Voice Gym
Introduction to 5 Element Shiatsu Massage
Further Shiatsu Massage Improvers
Learn to Tour Guide in Tower Hamlets
Introduction to Massage
Further Massage
Chair Massage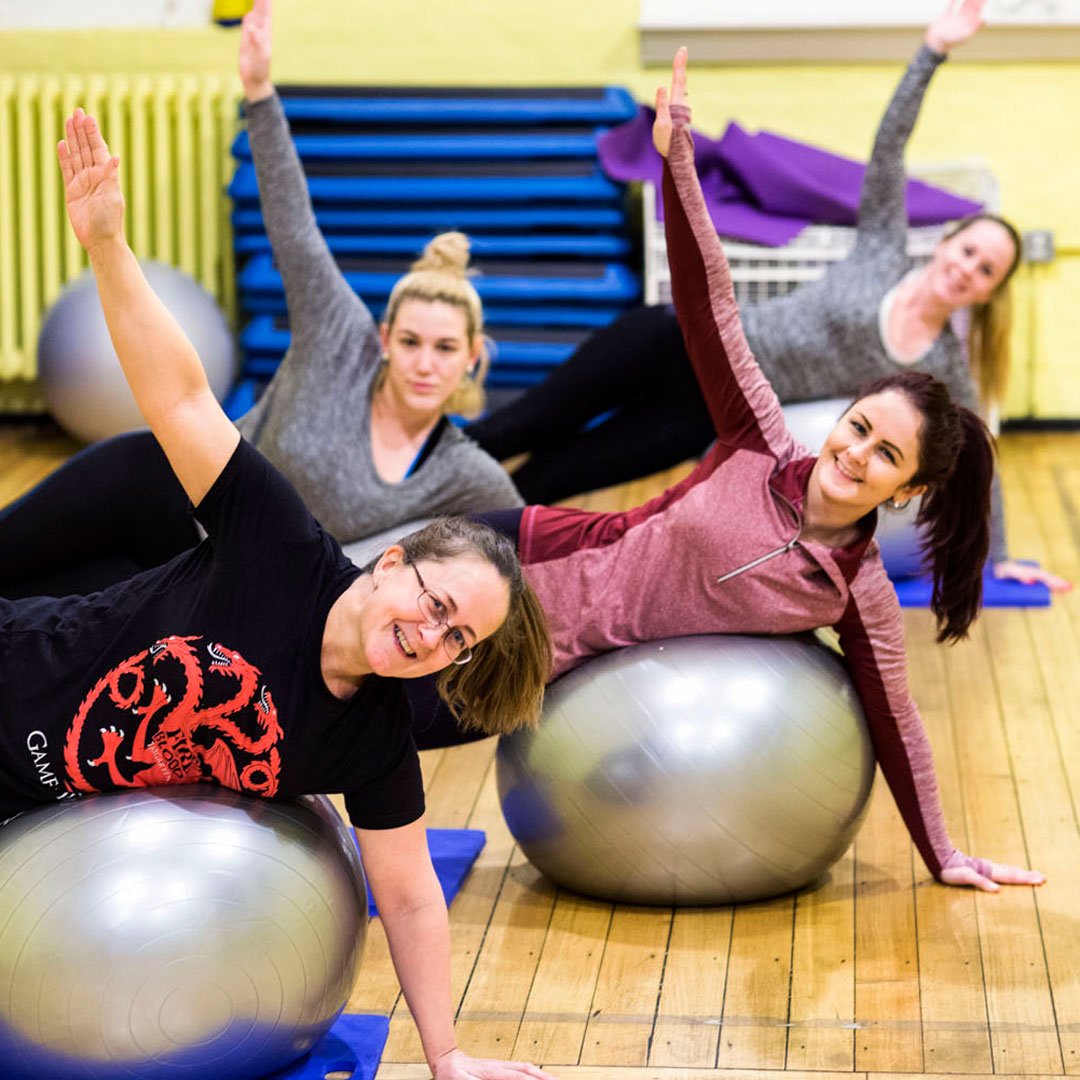 Health courses
The majority of health courses are offered at beginner level. These are short courses and are a good introduction to the topic. No previous experience is necessary at this level. Tutors will let you know about further courses, or other ways to progress at the end of the course.
This is guidance only so details may vary depending on personal circumstances. If in doubt please contact a member of the Health and Fitness Team and/or relevant tutor for advice on
Levels of Classes
Fitness classes
Fitness classes are available at beginner, intermediate or all levels. Even if you exercise on a regular basis, you may wish to attend a beginner level course if you are new to the style of class.
Beginners
This level is suitable for beginners or those with little experience. Classes at this level will help you develop the correct exercise technique. This level is also ideal for those who have not exercised in that style for a long time and wish to refresh their skills.
Intermediate
This level is for people with good knowledge of the exercise style who want to improve their skills and their fitness level further. These classes will need a greater awareness of the class vocabulary than the beginner level courses.
All Levels
'All Level' courses are open to all and tutors will offer a range of exercises to enable everyone to take part fully based on their experience and ability.
Health and Safety Information
If you have a health condition, please read the course outline before enrolling to make sure that the course is suitable for you. It is important that you tell your tutor of any health condition at the first class.
For some conditions, you may need to provide evidence that you are fit to take part in the class or suggest an alternative, more suitable option. Health and Safety requirements demand that everyone taking part in fitness classes must complete the warm-up.
They must also be present for instructions on safe working practices. Anyone who is late and misses the first part of the session will not be able to take part.