Meet the Health and Fitness Tutors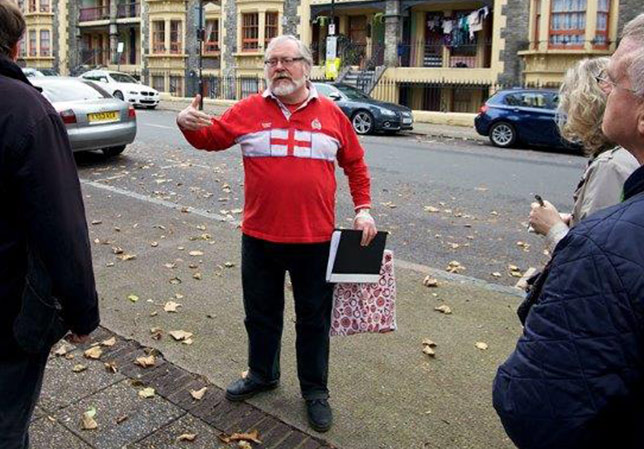 David Charnick | Tour Guiding Tutor
David is a qualified City of London guide, and has his own guiding business. He is also a local lad, having lived in Bethnal Green all his life. He has a keen interest in London, and guiding has given an extra dimension to his explorations of his home town, uncovering many of its hidden and forgotten stories. He is particularly keen to increase an appreciation of the rich heritage of Tower Hamlets by experiencing it at street level. The 'Tour Guiding in Tower Hamlets' courses are suitable for the newcomer and the experienced guide. They help you develop presentation skills and give you a thorough grounding in guiding skills. Also, they give you a detailed familiarity with the history and character of Tower Hamlets, the original East End.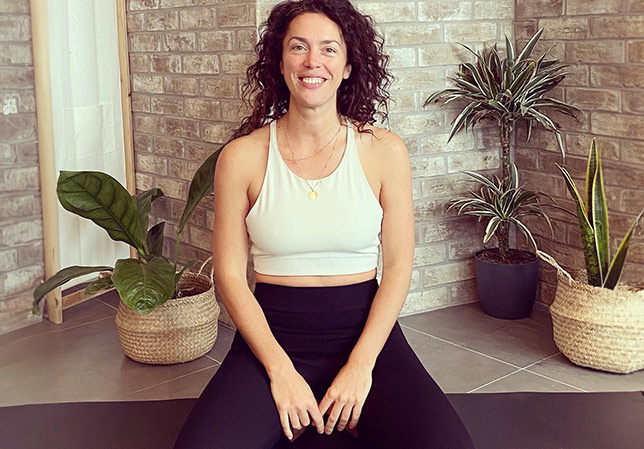 Heather King | Yoga Tutor
Heather is a Hatha, Vinyasa and Yin Yoga teacher. Her classes include music, imagery, poetry and stories to share spiritual teachings. She uses clear, mindful guidance that allows students to get to know their bodies. Heather loves connecting with people and meeting them where they are on their journey. Whether that be in relation to their physical or their spiritual practice. She believes that we don't need to race ahead or imagine where we should be. Instead, we can use yoga as a tool to get to know ourselves and to love what we find. It's not always easy to make the time, but the more we do, the more profound ways we can see the beauty of who we already are.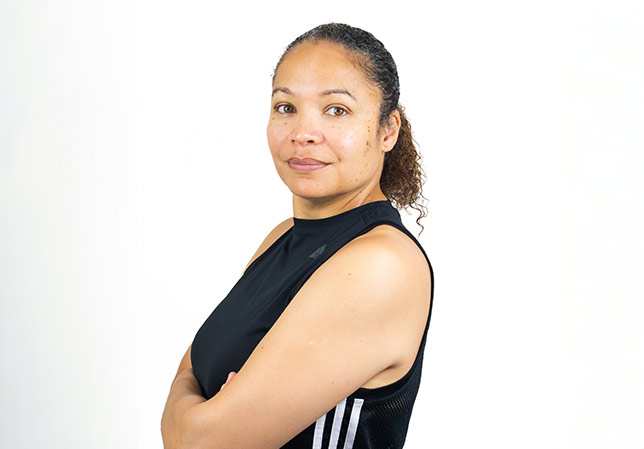 Christine Coker | Fitness and Mindfulness Tutor
Christine is a member of Register of Exercise Professionals (REPs), a Mindfulness practitioner, Fitness tutor/coach and Early Years instructor. She has been in the wellness industry for 32 years.
She delivers Pilates, Dancercise, Chair based exercise, Aerobics, Body Conditioning and Mindfulness courses and workshops for corporate and community organisations, such as: East London NHS, Sport in Mind, Sport at The Heart, Brent Carers, and further education establishments, and she owns her company called 'Wellness In Your Box'. Her fitness classes encompass elements of mindfulness as well as advice about nutrition and wellbeing. She designs and adapts exercises to each person's level and ability.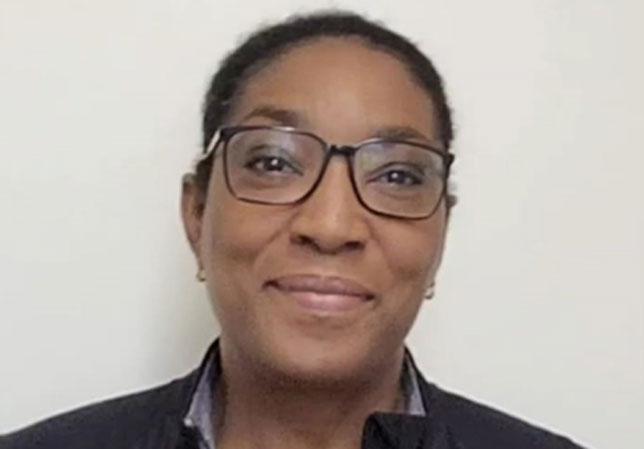 Antoinette Williams | Massage Tutor
Antoinette is a qualified beauty and complementary therapist and presently teaches NVQ beauty and massage courses in London. She has worked in salons, spas and has run her on mobile business Amythyst Health & Wellbeing. Antoinette's aim at the Idea Store is to spread the awareness of health and wellbeing. Teaching short introductory workshops in complementary therapy - Swedish massage, Deep tissue massage and reflexology - all to help develop massage techniques and improve the mind and body.
Tracy Gorbell | Pilates Tutor
Tracy initially qualified to teach group exercise in 1990 and worked as a freelance instructor for a number of years before combining this with a career in ergonomics and health and safety. Tracy has numerous academic and fitness qualifications and has taught exercise in health clubs, adult education and the NHS. Tracy has a particular interest in exercise for older adults and the community-setting as a place in which to promote physical activity and exercise for health. Tracy's Pilates classes are based on contemporary Pilates and draws from her experience in other exercise formats. Tracy actively encourages learners to work independently, to work within their own limits and with experience, to choose their own modifications.
Clare Day | Yoga Tutor
Clare has been teaching yoga since completing The Life Centre Teacher Training in 2007, and is an active member of the British Wheel Of Yoga, the governing body of yoga in the UK. Clare teaches a variety of classes to meet the needs of all ages, ranging from antenatal and postnatal Yoga to chair-based Yoga. She teaches a form of Hatha Yoga with classes offering exercises to stretch and flex the body, develop breath awareness, relaxation and sometimes meditation. Once ability is improved she teaches a 'Vinyasa' or 'flowing style 'of yoga which can be adapted to suit beginners and the more experienced. Clare strongly believes yoga has something for everyone no matter what their level of fitness or ability.
Richard Hollingworth | Life Coaching and Public Speaking Tutor
Richard is a qualified life and voice coach. He specialises in personal performance and achievement, public speaking and accents for actors. He works around the UK, leading a variety of courses and workshops. His students have included people from around the world and from a variety of occupations. His courses for Idea Store Learning include workshops and introductory courses in Life Coaching and Public Speaking. He holds a PGCE in Lifelong Learning, as well as a certificate in English language teaching for adults and also teaches Functional Skills as part Preparation for Life and Work.
Caroline Ings Chambers | Pilates Tutor
Caroline has several years' experience in teaching Pilates in adult education and health clubs. Most people develop habits of movement, which cause them to overuse some muscles and underuse others. Caroline's Pilates courses tend to be about stripping movement back to the fundamentals, then building up new patterns that give the body all round connected strength. By freeing the body, it can reconnect with its natural openness and strength. Caroline's classes are particularly beneficial to those who need to improve their posture, increase back strength, release the spine, and strengthen and lengthen muscles throughout the body.
Matthew Leavey | Tai Chi and Shiatsu Massage Tutor
Matthew first came to Shiatsu through his martial arts training. Having suffered various injuries he discovered its ability to alleviate pain and this became a directing force towards his studying Shiatsu and the healing arts. Matthew's early Shiatsu training inspired him to study 24 form Yang Style Tai Chi with Lei Lei Chu and he later returned to study Tai Chi Chuan Qi-Gong, Hsing Yi and Kung Fu with master Peter Warr. Matthew supports learners to develop their own practice of regular exercise and treatment to promote a sense of lightness in the body together with an overall improvement in their state of wellbeing.